The Best Country Smothered Chicken
Updated: Apr 17
Just thinking about this next recipe brings me into such a state of nirvana. Smothered chicken is just a good ole country recipe mostly for dinner. Honestly, I remember having smothered chicken for breakfast with homemade biscuits....biscuits would be great. That's another recipe for another day. We've kept smothered chicken is our recipe box for when we want a taste of good ole Georgia home-cooking. We suggest you keep it in yours too.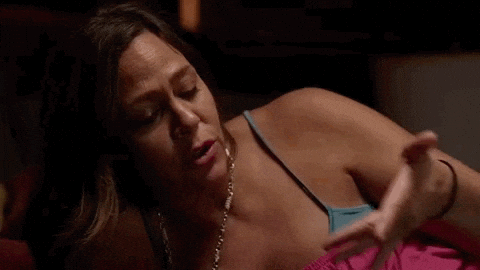 Now that we took a little trip down memory lane let's get into this goodness.
Ingredients
6-8 Chicken wings, washed, cleaned and folded.

8 strips of bacon diced

1 pack of Cipollini onions peeled and sliced in half

All Purpose Seasoning

Garlic powder of your choice

2 cups of flour for dusting wings and gravy

1/2 cup of heavy cream
Let's Get Started
In a large cast iron skillet, heat vegetable oil we're going to start by frying our bacon until crispy. Once bacon is crispy, remove and set to the side. Leave the oil from the bacon in the skillet, that's the good stuff. Add about 1-2 cups of oil to the skillet. You want enough oil to cover the chicken half way. While your oil is re-heating, season your chicken with the all-purpose seasoning and garlic powder. Next, in a large bag or container add chicken and flour. Shake until chicken is thoroughly coated. To check your oil dust a little flour into the skillet if the oil sizzles it's ready. Place your chicken into the skillet and fry until golden brown on each side. Once the chicken is browned, remove and set to the side. Now we are going to scoop out the majority of he oil. You want to keep just enough oil to cover the bottom of the skillet. Key note: Don't throw the oil that you remove away, it's seasoned from the bacon and can be used for other dishes.
Add in your sliced Cipollini onions (these are so sweet when there roasted and will provide delicious flavor). Once the onions are caramelized and brown remove and set to the side. Next were going to build our homemade gravy, add about 1/3 cup of the leftover flour. This is going to take a little while, but you can't rush greatness. So be patient. You're going to fry the flour into the oil until it reaches a dark brown color (think chocolate).
Slowly add in chicken stock (for more flavor) or water. You'll be using around 1-2 cups to make the gravy. Place in your chicken the gravy should be just enough to almost cover the chicken.
Next add in your heavy cream and stir into the gravy. Add your cooked bacon and caramelized onions. Cover the skillet and let cook for 30-40 minutes. Check throughout the cooking process to flip the chicken. Cook on medium to medium high heat. At the time that your chicken is finished it should be juicy, tender, and falling of the bone. That's what we want!
Whew, that process took a minute but we got it done. Now just a couple extra tidbits, I love to use Cipollini onions because they are super sweet when roasted or caramelized. However, they may not be available everywhere. So in that case feel free to use a sweet Vidalia or regular yellow onion. Use what you have. Also, the residual bacon grease, please save it in a container and store it in the refrigerator. I have another recipe coming up that will be perfect for it.
Last but certainly not least, serve the chicken with white rice or mashed potatoes.
Thanks for tuning into the blog spice fam! If you're enjoying the content thus far let us know in the comments below. Be sure to let us know what recipes you'd like to see us try next... catch you on the next one!